White Orchid Interiors is the only home staging company that provides home staging quotes online. Answer a few questions about your property and, based on our expertise, we will provide an instant estimate of home staging costs. This is just one example of our innovation for the benefit of customers.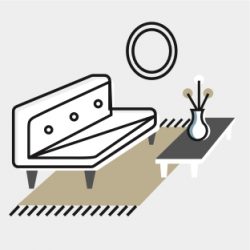 We have Denver, Colorado's largest selection of home staging furniture, artwork, and design accessories. Our professional design team has been trusted by thousands of home sellers and has been the top choice of real estate brokers for 17 years. White Orchid Interiors ranks highest in customer satisfaction.
White Orchid Interiors has been staging homes nearby for over a decade. We have real success stories and client testimonials. Reach out and we would be happy to provide a list of staged homes and past experience relevant to your property. Please contact White Orchid Interiors today.