We're taking you behind the scenes here at White Orchid Interiors to learn more about how professional home staging works, and about the people who make staging a home so effortless and successful.
Role On The Team
Scott Leistiko has been a integral part of growing White Orchid Interiors. As a result, he has helped establish the home staging company as the most trusted home staging solution by sellers and Realtors. As the Operations Manager, Scott has many roles at White Orchid Interiors. In addition to coordinating with the design team, Scott also tracks and manages leads, working closely with clients ensuring their needs are met. Because of the many hats he wears, Scott is the self-proclaimed "air traffic controller" of the White Orchid Interiors home staging team. He makes sure the day-to-day operations are in order while also handling bigger initiatives for the company. 
Get to know more about Scott below!
Q&A With Scott
What exactly is an Operations Manager?
My role at White Orchid Interiors is to first make sure that clients, realtors, investors, and homeowners are getting great service. Second, internally, I'm also coordinating those projects with our home staging team. I'm kind of the air traffic controller between customer inquiries, sales and implementation. It's important so that we can provide the best service and the best outcome for all of our home staging projects.
What does a typical day look like for you?
I kind of wear two hats. The first, is Operations Coordinator, which is more of the day-to-day sales with customers and organization of the team. The other is Operations Manager, which is more higher-level strategy and marketing initiatives. As a result, on a typical day I go through all of our prospects and leads in our pipeline. I'm reaching out to customers in order to fill out our schedule for the upcoming week or two. I'm also writing proposals with our designer. I'm also sending out agreements and contracts. Lastly, on the team side, I'm reviewing with our home staging team what we're doing that day and for the rest of the week.
When did you join the White Orchid Interiors team?
I met co-founder, John Matthews, in 2012 through the University of Denver MBA program. I was very interested in what John and Lauren were building at White Orchid Interiors. Real Estate and staging were interesting to me – the successes, but also the challenges of everything that goes into the furniture and the logistics of staging. I started helping with strategy. Then when I graduated with my MBA in 2014, the Operations Coordinator role was open. I came on full with the home staging team time in the summer of 2014.
Was this your first job in the real estate or design field?
Yes, definitely. My background was in Economics and IT consulting. Then I got my MBA at the University of Denver in Entrepreneurial Finance. My passion was really growing a small business, and identifying what it takes make it successful. I'm not the creative – Marisa is so talented in what she does on the creative side. We're kind of the yin and the yang of business meets creativity.
What has been the biggest moment for you so far at White Orchid?
I think for me the biggest moment and the most exciting was when we closed our first network deal in Miami. It was proof of our certified home staging network concept. It proved we can connect customers with local house stagers all over the country and all over the world. That was really an exciting and memorable point.
Do you have any secret talents?
Music. I'm in a band call the Whiskey Masons. We play shows regularly in Denver and right now we're actually competing – we made it through the second round of Westword's Best of the West for an opportunity to play in their Summer Music Festival in Denver. I play guitar in the band and do a lot of songwriting and background vocals. I also play piano, bass, and drums, but I'm best at guitar.  You can look us up on Spotify, iTunes and Soundcloud.
Listen to Scott's band here!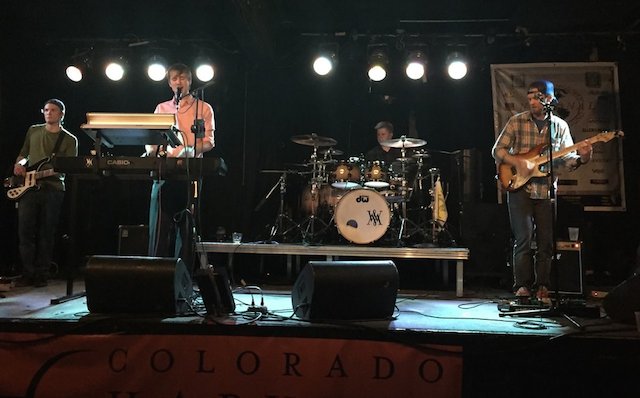 What would be a dream home to stage?
I would love to stage Anthony Kiedis' home – the lead singer of Red Hot Chili Peppers. I've listened to them for a long time. I love what they're doing and he's probably got several properties these days so I think that would be really really cool.
---
Realtors and home-sellers across America trust White Orchid Interiors for home staging



SEE WHY