Not sure is=f staging a house is the right move this spring? See why house staging this spring is essential to making an easy and profitable home sale.
House staging is a key factor in getting your home sold faster and for top dollar. Home staging is designed to help market and display your home and its best features to potential homebuyers. Spring is the best time of the year to sell your home – no matter which real estate market you're in. Whether your selling and staging a home in Phoenix, Las Vegas, or Orlando, house staging can truly help your home stand out. Here are some great reasons why house staging is essential this spring.
#4. Spring Is A Great Time To Sell
First, spring is widely considered the hottest real estate season of the year. With the holidays over and warm weather coming, spring brings potential homebuyers out of hibernation. As a result, homebuyers are ready to hit the open house circuit and write an offer on their perfect home. Home staging prepares your home by helping buyers visualize the property as their future home. Take advantage of what home staging can do and get your home sold fast.
#3. Design Refresh
Also, with a new year and a new season comes an opportunity for new design trends. Every year new interior design trends arise. Fill your home's spaces with original, interesting and fun pieces that really excite homebuyers. Maybe consider working with a professional home staging expert to sort out the best design program for your home. Check out some new design trends as well as some of my favorite shades of green that really sing "spring."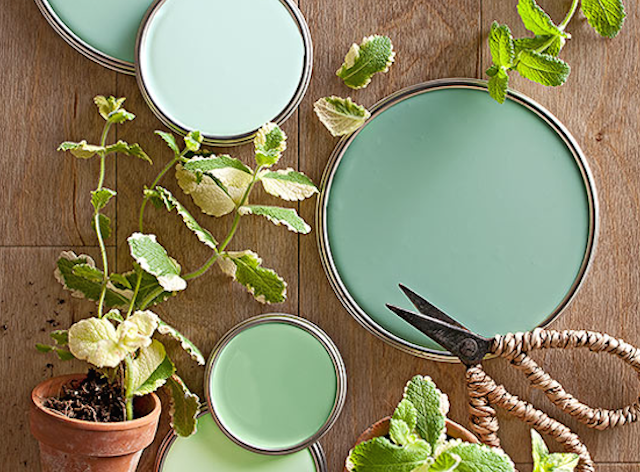 #2. Staging Outdoor Spaces
Further, the spring season gives you the opportunity to stage your outdoor spaces. I mean just look at all the great new furniture and decor pieces from West Elm's new line. Also, landscaping can make a huge impact on the curb appeal of your home. Since there is warmer weather you have a chance to plant flowers, trim trees, patch up weather damaged areas – and even pop a fresh coat of paint on that front door in a Spring-friendly color. As a result of house staging outdoor spaces, you can make a great first impression on homebuyers by elevating the exterior of your home with home staging.
#1. Spring Cleaning
What better time to do spring cleaning than well…. spring? Spring-cleaning has its origins in many different cultures but there's certainly a reason why it's been widely adopted. Take this opportunity to reenergize and prep your home for home staging. You'll be surprised how much clearing belongings, sprucing up paint or rearranging furniture can do for your space. For some spring-cleaning inspiration, check out our To Do List for selling this spring.
---
Spring Into House Staging
Preparing to sell this spring? Get a fast quote and connect with home staging professionals in your area. Use White Orchid Interiors' free home staging cost estimate tool. Check out one of our recent house staging success stories – this vacant mid-century Denver home got the luxury White Orchid treatment. As a result, this home quickly sold above list price.