Tennis legend Serena Williams' house is for sale, according to Variety. That's right, the new mom and 23-time Grand Slam winner, has listed her Bel Air residence for sale. This isn't the first time that Williams has tried to sell her over-6,000 square foot home.  In fact, last year the home was priced at $11.995 million but never sold. Now Serena Williams' house is listed for $9.995 million – and is a perfect example of why home staging really matters. Not only can it sell a home quickly, but home staging can start a bidding war.
This 1935 home sits on nearly 3 acres of land. It includes 6 bedrooms and 7 bathrooms and interiors with custom closet space, vaulted ceilings, marble floors, and the enchanting natural light. The home's elegance doesn't stop there, it has sprawling garden grounds, complete without a pool and pool house.
It's hard to imagine such a gorgeous and serene home having difficulty selling. Perhaps, with its current French Provincial interiors, potential buyers are having trouble visualizing themselves and their belongings in Serena Williams house. As a result, through an analysis of Williams' home and a mood-board, I'll show you how I would utilize home staging to get Serena Williams' home ready for sale.
The Staging Project:
Serena Williams' Bel Air Home
The House
:
1930s Country Estate
The Location:
Bel Air, California
The Current Look:
Neutral with a traditional French Provincial style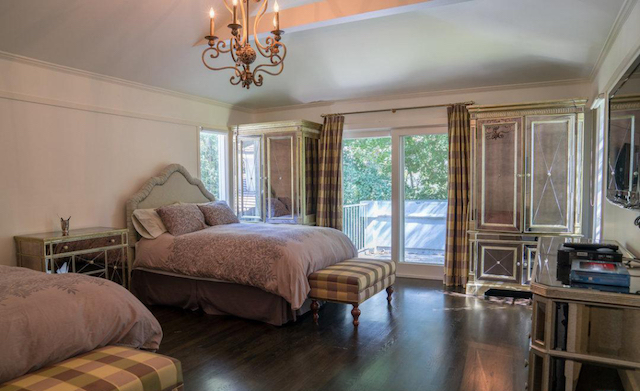 The Home Staging Game Plan:
Keeping focus on the potential buyer instead of personal taste is one of the biggest keys to ensuring a quick and easy sell. We'll give the home a more modern take on Serena's French provincial styling. We will keep the neutral palette and add in variety of blue toned hues.
The Home Staging Reveal:
The Result:
The blues we added create a calming effect. We also swapped out the more ornate French provincial furniture for some with a modern twist. It's best to keep the focus on the actual home rather than creating a distraction with the furniture used for home staging. Eye catching pieces are best in moderation. This home already oozes grandeur and refinement, our take on the styling lets the home and its architectural details now speak for itself.